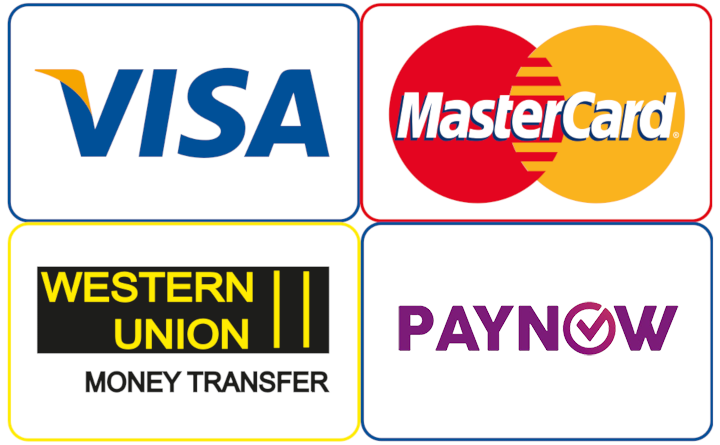 Information about payment
Since COVID-19 many delivery services stops accepting some types of package (for example, Airmail), changes tariffs or even "closes" whole countries without any prior notice.
So, we temporary switched off full automatic order processing. To avoid delays and cancellations, we switched off full automatic order processing. We manually check every order and confirm possibility of delivery before you pay.
After you placed order, please wait until we check your order and availability of selected delivery option, as well as adjust delivery cost according current tariffs. Then we will send you confirmation e-mail with updated invoice and payment link, after that you can proceed to payment. Please do not transfer money before we confirm your order!
The main payment option for the buyers from outside Thailand is the bank card (credit or debit).
If using bank card is not convenient for you, please contact us for alternative methods, such as "PayNow" (Singapore only, please click here for information), Western Union, WISE transfer etc.
The security of payment process with credit/debit cards guaranteed by payment gateway OPN Payment (OMISE) using modern protocols and technology developed by Visa International, MasterCard Worldwide (3D-Secure: Verified by VISA, MasterCard SecureCode). Your card's data processed only inside OMISE processing center certified according PCI DSS standard. All the communications protected by modern Internet security protocols. We never collect and store your card information on our web site.
If you are in Thailand (or just have account in Thai bank) you can also use Direct Bank transfer to the following accounts (also can use for WISE transfer or Singapore PayNow):
| | Bank | Account name | Account number |
| --- | --- | --- | --- |
| | | MR. SAMPHAN ARTTHAWIKUN | 247-212584-4 |
| | | MR. SAMPHAN ARTTHAWIKUN | 383-0-11599-7 |
| | | MR. SAMPHAN ARTTHAWIKUN | 049-2-27176-6 |
| | | MR. SAMPHAN ARTTHAWIKUN | 185-4-03288-3 |
| | | MR. SAMPHAN ARTTHAWIKUN | 261-2-10683-7 |
| | | MR. SAMPHAN ARTTHAWIKUN | 094-559-4259 |
| | | MR. SAMPHAN ARTTHAWIKUN | +6694-559-4259 |
In this case after you transfer money please inform us via:


"Confirm Payment" web form.


INTOMYSHOP


intomyshops


service@intomyshop.net
All the prices on IN TOMY SHOP web-site are quoted in Thai bahts (THB, ฿). For your convenience you can find also approximate (estimated) price in US dollars. IN TOMY SHOP uses for conversion exchange rates from public sources in Internet and updates them every 3 hours.
Please note: prices in USD given only for reference, we bill in Thai bahts. Exact amount deducted from your card/account depend on internal exchange rates and fees of payment system (VISA, MasterCard etc)
Shipping cost in our shop is calculated automatically depending of total weight of your order and selected delivery method. We use tariffs of Thailand Post.